Archives for : LeBron James
It is with great remorse that Blackbiter.com must announce the recent passing of Tristan Thompson…
if ur a Cavs fan, & i no u are, u wir prolly jus as xsyted as i wuz wen u realyzt that thuh xsytment had onlee jus bgun afta thuh cavs wun gaym 7 2 bcumm thuh 2016 worle champiyun cavaliers.  little did n e 1 no that we wood xsperience thuh nashunal debut of thuh littlest miss james.
Don't you love this video?
Obviously, the answer is:
"Yes, sirrrrr!!!"
Congratulations to LeBron James and the Championship Cleveland Cavaliers for a wonderfully scary rollercoaster ride of a season!
Congratulations to the Cleveland Cavaliers!
NBA Eastern Conference Finals Champions!!
We Got Next!!!
Family and friends of Ellie Day are mourning the loss of her…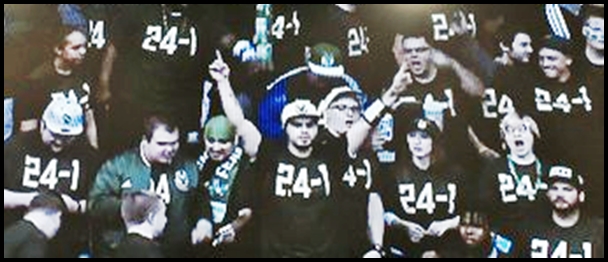 When the Golden State Warriors' winning streak came to an abrupt end Saturday night thanks to the Milwaukee Bucks, no one was surprised, least of all Milwaukee Bucks fans who showed up for the take down in t-shirts with the fateful numbers 24-1.
Fans of the Cavaliers would like to thank David Blatt, LeBron James, and the Cleveland Cavaliers for a season of impressive professional basketball.  The King's return to Cleveland after a long, tumultuous, and bitter farewell stunned us with a tidal wave of emotions that left young and old men rubbing their eyes in the streets, unashamed, red light on, cameras rolling—as if tear-gassed.
Cleveland Cavaliers Celebrate

NBA Eastern Conference Finals Championship Win

(And Get a Little Bubbly in the Bath)!

Kyrie is Hee-hee-larious!