Some will talk about you on their knees.  
We prefer talking behind your 

back

…
For cultural commentary & more with

bite!

 
Blackbiter.com!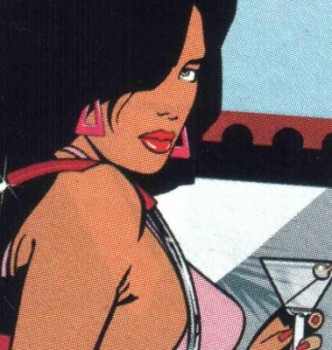 First allow me to introduce myself . . .
My name is Holliday Vann, writer and author.
While I was born under a canopy of weeping willows in the South, I don't have an accent.  I only adopt it when poking fun at my greasy country cousins.  I'm a proud Buckeye now.
As you know, I have been in love with reading, writing, and with words for all my purple (prose) life.  My all-consuming fantasy has always been to be a great writer. However, on April 7, 2011, I had a night vision that not only would I one day become a great writer . . . but a GREAT WRITER of TRAGEDY.
So, because writers gotta write or we will fall faint, in addition to slaving to pen masterpieces, I slave over this greedy-time-munchin' blog . . . every little detail . . . which affords me the opportunity to gripe about what I love to hate: hypocrisy!
Ergo, this blog is dedicated to hot topics regarding American pop culture (people, places, and things) and the resulting issues and hypocrisy that generate biting opinions.  Enjoy!