If you're a model like Allison Harvard of America's Next Top Model, a small but pouty mouth can be a pretty big asset.  A winning asset.  A signature asset.
However, microstomia, a congenital or acquired defect in which the mouth is unusually small, can do more than cause a downward turn in the quality of one's life.
Microstomia is a torment to men, women, and children.  The condition can be severe enough to compromise nutrition and cosmesis–beauty relative to surgical correction of disfiguring defects.
Before the twentieth century, microstomia occurred in adults after lip surgery to remove tumors or growths.  Thankfully, current improvements in plastic surgery and reconstructive techniques have virtually nullified the appearance of a too small mouth in adults after such surgeries.
As for children, the introduction of electrical power, lye, and other caustic substances into the home, such as household cleaners, has proven deadly for them.  The introduction of these dangers has also meant an increase in acquired cases of microstomia for them due to accidental burns and the resultant scarring around the mouth.
The very mouthy Simon Cowell (American Idol, X Factor) and the even mouthier Joyce Meyer of Joyce Meyer Ministries are celebrities with ironically small mouths.  Or rather, they used to be celebrities with small mouths.  In recent snapshots, celebrities Simon Cowell and Joyce Meyer seem to have wider mouths.  Bigger smiles.
Many are speculating that the mouths of Simon Cowell and Joyce Meyer have been widened with plastic surgery via a technique called commissuroplasty.  In commissuroplasty, the corners of those ruby red ribbons for lips are made shorter or wider.  In their case, wider.
To widen the mouth, think of the letter Y becoming a V.
To shorten the mouth, think the opposite: a V becoming Y (and unfortunately, the tail of the Y will likely become your scars).
How do surgeons do it, you ask?  To widen the mouth, a triangle of skin is removed to the desired width and the satiny inner lining of the lip is sewn to it.  Sewn to it!  Ouch!  Dr. Barry Eppley of Indianapolis, Indiana, says:
If not overdone, it can look fairly natural.
Mind you, the good doctor said fairly natural.  Anything less, once before the mirror, the patient is liable to be left feeling a little bitter, if not downright down in the mouth.
In commissuroplasty, the technique that is more commonly performed is called a "corner of the mouth lift."  In this plastic surgery procedure, down-turned corners are turned up and made more horizontal to turn that off-putting frown upside down.
Well, sort of.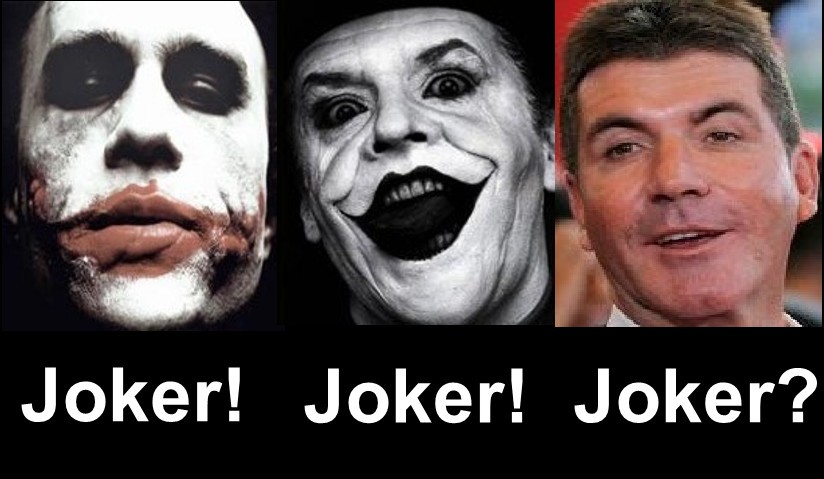 If not for function, the art of commissuroplasty in any form is hardly worth the risk . . . of looking like The Joker.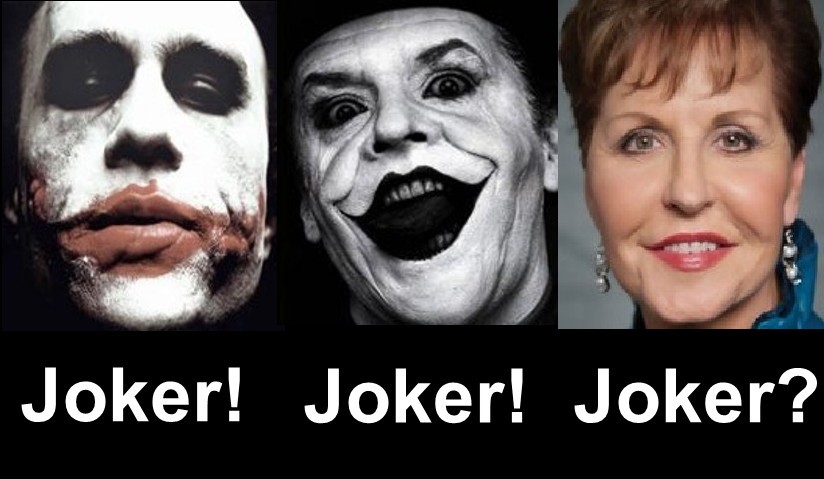 Take the two-finger test.  Place one finger on each side of these celebrity lips for the mouth they were born with.  Now, do you think celebrities Simon Cowell and Joyce Meyer (and others like them) are widening their small mouths for function or aesthetics?
Related posts: