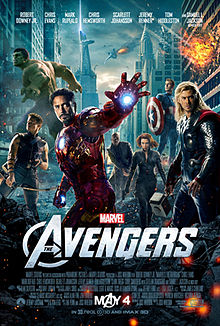 With the worldwide success of The Avengers and other movies that celebrate the daring feats of fictional heroes, it is good to know that there is a Master and Commander who was there from the beginning.
This Master and Commander will never fail you, leave you, or forsake you. 
This Master and Commander, the source of true marvels, provides a real escape.
1. Ever need a fresh start?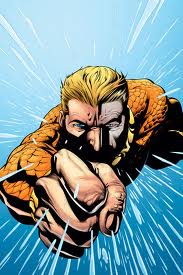 The obedient and righteous will always overcome the floods of life.  You may look foolish while obediently "building your boat" (Genesis 6:14).  Let them laugh.  Let them mock you.  Surely Noah was mocked—all the way up until mankind in his corruption drowned in a watery grave in The Great Flood.
2. Ever been told you're too old?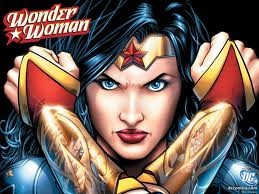 The Bible says the effectual fervent prayer of the righteous avails much (James 5:16).  Pray for guidance; go back to school.  Pray for your husband's arrival; work on improving yourself mentally, spiritually, and physically until he comes.  Whatever you desire in your heart, the Ultimate Avenger can provide.  You are not too old and it is not too late.  Ask God for a revelation of His will for your life.  Stay close to the Bible.  Listen with your heart as you read it.  He will answer.  But be aware that your "barrenness" may be God's intention for you—to be used for a greater purpose.  Let the story of Abraham and Sarah's "barrenness" be a lesson to us all about God's will for our life and His timing (Genesis 21:2).  His will and His timing insure success.  Something mighty might be living on the inside of you—it just may not be a child at any age.
3. Ever wonder if you're on the right path?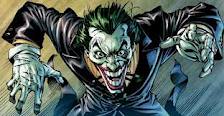 Has the water turned to blood?  Overcome by frogs, lice, flies, murrain (disease), boils?  Thunder and hail killing your harvest or cattle?  Surrounded by locusts, darkness?  First-born babies dying in your presence?  The Ultimate Avenger rarely needs to send the ten plagues of Egypt to our doorsteps (Exodus 7:20-12:30).  However, if you discern that "these little gifts" are indeed from Him, get your life in order and watch Him remove the chaos.
4. Ever been between a rock and a hard place?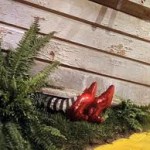 When Israel fled Egypt, the nation found itself with an angry army at their back and a body of water too vast to swim before them.  If the Ultimate Avenger can part the Red Sea for Israel's safe passage, He can make a way out of no way for you (Exodus 14:21-31).
5. Ever been told you're out of time? 
To get your enemies off your back, tear the bank's hands from your home, or subdue the bullies in your life, ask God for time.  You may even need a time out.  For Joshua and the people of Israel, the sun and moon stood still until the people had avenged themselves upon their enemies (Joshua 10:12-14).  Death is not always necessary to get enemies off your back.  God can also kill time to give you the victory.
6. Ever been told you've come to the end of the road?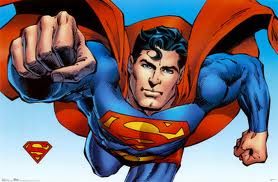 Get right enough with the Ultimate Avenger and you will be so holy that like Elijah and Elisha, you can flip your mantle like a cape off your shoulders and divide the Jordan in your path so that you may pass on dry land (2 Kings 2:7-8, 14).
7. Ever been told that there is no help for you?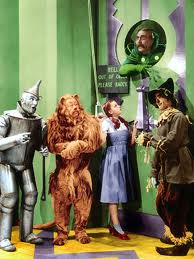 When servants of the king of Assyria blasphemed against God in the Jew's own language saying, 'has any god of any nation been able to deliver his land out of the hand of the king of Assyria?' (2 Kings 18:33), King Hezekiah was sh-sh-shook.  But he prayed to the Ultimate Avenger that He would save Judah from their enemy and the Lord heard him.  Don't you know that the Ultimate Avenger will put a hook in your enemy's nose and a bridle in their lips and turn them black the way they came (2 Kings 19:28)?  That very night, the angel of the Lord smote 185,000 within the camp of the Assyrians; by morning, they were food for the birds (2 Kings 19:35).  Don't be deceived, your help comes from the Lord.
8. Ever been told you're a dead man?
Even if God Himself sends a prophet to tell you to prepare your affairs for you shall surely die, one righteous prayer can change your fate.  King Hezekiah was on his deathbed.  But when he prayed, God granted him 15 more years of life and a sign to assure him that it was true: the shadow of the sun went back ten degrees on the sun-dial (2 Kings 20:9-11). 
9. Ever tell yourself, "I'm a dead man"?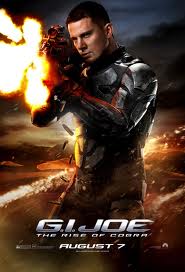 Don't worry.  Remain holy.  The Ultimate Avenger can carry you up in a whirlwind from the midst of "your battle" to a safe place.  We may look for you and you'll be gone—up in a whirlwind like Elijah when he was carried up to heaven.  Elijah was weary, but he did not die (2 Kings 2:11).  Though the dark shadows of death are plainly cast on your face, you do not have to die.  Even if they've pulled the white sheet of sorrows over your face and called the time, it's not too late.  Elisha's (dead) bones revived the dead (2 Kings 13:21).  God can send a prophet or an angel to speak a word over you.  With one word or touch, the heart monitor must beep again.  The morgue must release you.  The shackles of death and the grave must fall from you.
10. Ever been told to go to hell?
Shadrach, Meshach, and Abed-nego were delivered from a fiery furnace (Daniel 3:10-27).  When you go through fiery trials, think of yourself as gold or silver being refined.  Some part of your character is being strengthened, improved, or perfected.  While God is with you wherever you go, hell was never meant for us; the Ultimate Avenger has been there and done that.  Only by ignorance and lack of preparation do too many still die and wake up there.  Review questions 1-10: Life is hellish enough.  God's hell is not for you.  The Ultimate Avenger of the Old Testament sent His son to the cross as a sacrifice for sin and the world's salvation.
The Bible states that Jesus Christ is the way—not one way—the only way (John 14:6).  To accept His salvation and an eternity in paradise with Him, simply confess the following:
"I believe that Christ died on the cross to wipe away and cleanse me of my sins.  I believe that He died but rose on the third day.  I repent of my sins (which means to turn away from them; repentance is not an apology).  With thanksgiving, I ask Jesus Christ to come into my life and be my Lord and Savior.  In Jesus' name, I pray.  Amen."
If you prayed this short prayer and meant it from your heart, you are saved.  This means that no matter what circumstances or obstacles blaze hot and ferociously as hell before you in life, you have the unfailing protection of the Ultimate Avenger and a place of peace in His holy presence now and throughout eternity.
Isn't that a relief—that you don't have to rely on a Caped Crusader to save you?  That, from calamity, there is a real escape?