Once upon a time, a certain pretty girl with good teeth, swathed in the warm and glowing aura of celebrity, bore the slap heard around the world.  There was righteous sympathy for her and equally righteous disdain for her attacker.  But what if she had been a bad girl, but perfectly good at it?  What if her eyes had been brown and not green, skin blacker, teeth the color of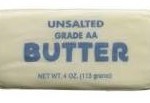 or worry?
There is a road like a large footpath between lush, whispering trees.  A road of blood-orange dirt, a hardened mound lifted like a freshly dug grave.  Down this road lives a whore.  She was not always a whore. Our true selves are always god-like and artistic.  She wanted to sing, too—sang in the church as a child all the time.  Grew up in the church.  But that was a long time ago.  Times are bad.  The wages of cooking and cleaning for whites could pay her fare North to a life as a nightclub singer, but how long could that take?
This is the story of Lena Baker.  Lena Baker was an African American woman who lived during the pre-civil rights era and was kidnapped and raped at-will by her white employer and former "John," Ernest Knight.  Knight, a failed farmer who ran a gristmill and an alcoholic himself, purportedly used alcohol to bait Lena Baker who was likely depressed and guilt-ridden about her shameful past.  When Knight broke his leg, his son hired Baker as a caretaker, a fancy word for "maid."  After she demanded to go home one horrible night, there was a scuffle.  And Knight, who was always strapped, was shot and killed.  But by whom?  Let's just say what the NRA won't say, "by his own gun."
Ralph Wilcox, writer, producer and director of Hope & Redemption: The Lena Baker Story, 2008, was careful though to present a few whites who were more angelic.  We see the kindness of white folk when Mrs. Riddle (Susie Spear) prepares to "go to town" for Lena.  A "this is just the way it is" discussion occurs between her and her husband on the porch.  After telling him that times must change, she turns right around and goes right back in the house.  We see the kindness of white folk when Mr. Powell (Frank Roberts) makes young Lena a "loan."  In a final scene, he shows up again . . . so that she will not be alone on her day of reckoning.  A brief but moving exchange of words ensues, a repayment of the "loan," then abruptly he departs.  Ultimately, it's all just talk.  Does it save her life?  Talk, alone, never does.
There once was a woman in Cleveland, Ohio who was kidnapped, beaten, and bloodied, who called for help and was turned away.  The same woman went to the police in the same condition explaining that a man was trying to kill her.  No one would listen. If only she had been a prettier girl, with good teeth, and no past.  Yes, there was plenty of talk about the missing and murdered women in Cleveland, Ohio.  There were even bad smells.  The lingering smell of death, bad police work, and the disrespectful spirit of Cain.  Remember Cain?  When God asked him where Abel was, the wretch answered, "Am I my brother's keeper?"  In Cleveland, one here, five more women there (just "crackheads" to you and me) had to die before any one took action to capture Cleveland rapist/Strangler/fiend, Anthony So-sick.  How many men (just "faggots" to you and me) had to die before the innocent-looking pretty-boy cannibal, Jeffrey Dahmer, was arrested?
Hope & Redemption: The Lena Baker Story, 2008, is filled with bad southern accents and loud, weirdly intrusive bits of gospel songs.  The acting lacks depth of emotion and is sometimes self-conscious.  Bit players tended to steal scenes and go away too soon.  And, glaringly, lead players are miscast.  While Beverly Todd's portrayal of Lena Baker's mother is excellent, next to Tichina Arnold (Lena Baker), who has a long face, Todd appears too youthful.  Peter Coyote as Mr. Elliott Arthur (the Ernest Knight character) is unbelievable as a bad man.  Too likable.  Dare I say, hypocritically, too good-looking?
Although Tichina Arnold bears a distinct resemblance to Baker, the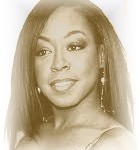 role seems too big for the comedic actress—but in fairness, perhaps this was the angst and reluctance that comes when viewing an actor in a role outside of his niche.  There were, however, glimmers of genius from Arnold, especially during the emotionally intense scenes where she stretches herself beautifully, like a ray of sun, in search of depth.  An actress of greater breadth will emerge from her yet.
Ralph Wilcox should be praised for his courage to bring this story to light.  It rouses the Rev. Al Sharpton in us all.  The Reverend would have listened.  There is great honor in any man who would tell the story of—or come to the aid of—a person whose character and predilections should be avoided like a stink.
In the end, one wonders how much more of an impact the film could have made if directed by a Kasi Lemmons (Eve's Bayou) or a Bill Duke (Get Rich or Die Tryin')—who would have dismissed any self-conscious ambivalence about creating the truer, grittier, less sanitized version of this historical tragedy.  Stephen Spielberg (Sophie's Choice, The Color Purple) or Taylor Hackford (Dolores Claiborne) as director would have also been superb alternatives.  Perhaps if Lena had been prettier, with good teeth, and no past . . . like us?
A jury of all white men (presumably her peers) took only four hours to convict Lena Baker, a single mother of three.  Probably, just in time for a relaxing lunch.  On March 5, 1946, she was the first and last woman to be executed (electrocution) by the state of Georgia only to be pardoned sixty years later.