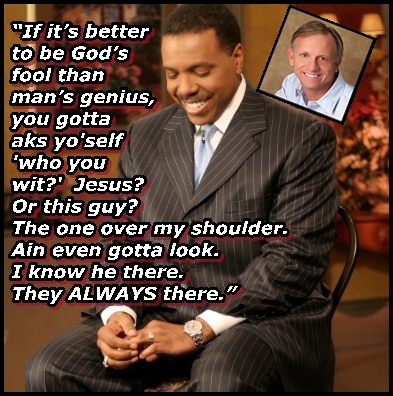 Steve Siebold has recently written an article for the Huffington Post which shoots birds at Creflo Dollar's 65 million dollar jet.
Like gang signs, he even throws up a picture of a suitless Creflo Dollar dressed in prison pumpkin-orange (from a rough patch in his life) where he was looking like a being as ordinary as Steve Siebold.
Apparently, Steve Siebold believes jets just fall out of the sky at a natural man's feet. What?  Like King Solomon worked the fields for his riches?  The money has to come from somewhere, Steve.  David, our harp-playing, dope song-writing, peeping Tom, murderous wife-stealing king, and yet beloved, was first a shepherd.  The burden of his yoke of over-taxation nearly broke the neck of his flock.  That's Old Testament wisdom; them gold plates and goblets didn't just manifest in the Temple by white magic, Boo.
Steve Siebold imagines $65 million could have fed the poor, helped the homeless, improved education, or otherwise could have made a huge impact to help humanity. Steve Siebold asks, "Why ask yo' po' broke-down dumb-as-sheep congregation who cain't pay neither 'lectric nor gas in neither house nor car to waste money bare-footing the bill for a jet when you can just as 'safely and swiftly share the Good News of the Gospel worldwide' by commercial airline?"
"It's not surprising, really, that people buy into this nonsense," says Steve Siebold in The Biggest Scam of All.  "After studying mental toughness training for the last 31 years, there's a definite pattern of people who are operating from a weak state of mind to be more vulnerable to the suspension of critical thinking and doing anything that makes them feel better."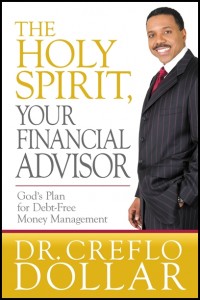 "Being addicted to the emotion of hope is a killer," he says.  "So when Pastor Dollar tells [his flock] to give $300 and reminds them of the promise of everlasting life, a mansion in the sky, and being reunited with loved ones, it sure sounds pretty good." 
Siebold beats down us dumb sheep with some very pointed but valid points.  However, it's hitting below the Bible Belt to call believers delusional and weak-minded, and to claim they are asleep and need to wake up and stop being stupid.  Dayum.
And speaking of the damned.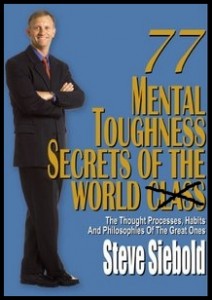 It is obvious that Steve Siebold does not believe in Jesus Christ, which means the big bloated fish (with sequins for fins) he's trying to fry may ultimately wind up being himself.  The author and self-proclaimed 'expert in the field of critical thinking and mental toughness training' believes himself an intellectual.  He believes his thoughts are bigger than God's thoughts.  The irony is that the Bible warns of non-believing intellectuals like him. Consider Stephen Hawking, an old troll bound to a wheelchair whose  brilliant but atheistic mind, it turns out, is more crippled than his body.
"For the wisdom of this world is foolishness with God," the Holy Bible states. "The Lord knows the thoughts of the wise, that they are vain" (I Corinthians 3:19-20).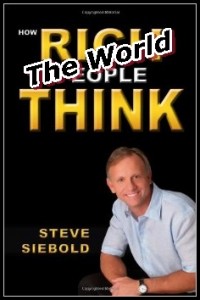 Assuming Steve Siebold pays his taxes, he pays them to a government that never asks permission to film mountain lions jogging on treadmills or study synchronized swimming for sea monkeys. Christians, too, sometimes pay their tithes and offerings to shepherds of the church who sometimes fleece their sheep.  So what?  We do it because the Bible says give to the church; obedience is for our own benefit and not because some man or woman thumping a Bible is forcing us to lay down our first or last at the altar.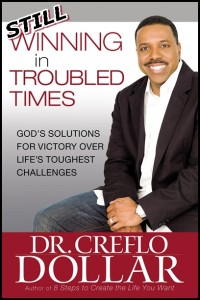 God is omniscient, omnipotent, and omnipresent.  If Creflo Dollar's lust for luxury is out of balance with his contributions to humanity and the poor or simply out of God's will, he won't so much as have to answer to some Jesus-despiser or the eye-arra-ess as much as he will have to answer to a wrathful All-Mighty God.
"But the natural man receives not the things of the Spirit of God: for they are foolishness to him: neither can he know them, because they are spiritually discerned. But he that is spiritual judges all things, yet he himself is judged of no man" (I Corinthians 2:14-15).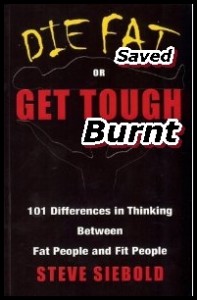 So when Steve Siebold says, "Something has to be done," nope, it won't be by him.  A natural man in the same business of life-coaching but serving a lesser boss?  Honey, puh-leez.
Perhaps, what would be best for Steve Siebold would be to get his mind off another man's dollars and like Creflo's so-called dumb-as-sheep flock, just give it allllll over to God.  That angry green smoke wafting from his envious ears is merely the foreshadowing of a much deeper and longer lasting burn to come.
Related posts: