An early lesson learned while attending The Ohio State University involved two men.  I had a terrible crush on the one and barely knew the other.
Crush was my junior by a year and was back home hanging with his boys and working—I presume.  He never called.  I always called.  So, despite my number coming up, out of his sight, I sank completely out of mind.  I learned a little later that boys like men (if he aims his bow at all) prefer being Cupid.
Around Valentine's Day, dark clouds, driving the sun to retreat, in its place left a hollow gloom.  Pedestrians and students hurried to and fro as if in a silent movie to a soundtrack of tires sighing up and down the streets.  It was a rainy you-might-catch-a-cold sort of day, and seeing all the crimson and sparkling hearts in store windows I had begun daydreaming about Crush rather than focusing on this quarter's Buckeye books.  Lonely and missing Crush, I decided I would rise above the weather and instead of heading "home" to be with my three pretty & pink roommates, I would wander along High Street until I found a certain shop.  On the way, I was stopped by a guy who remembered me from somewhere.
Barely Knew the Other was not my flavor.  He was African.  I was Black and proud but not yet African American and proud.  His hair texture was not the kink.  Its state of aridness put the "Out to Lunch" sign in my eyes.  Because his hair was "gry" (as my country cousins would say) and, as a consequence, off-black, all I saw was gray.
His clothes were Third World.
His kicks, like hand-me-down-Chucks discarded by some rough American boy.  His slacks, black with a white pinstripe, left over from an old man's suit long retired to the thrift store.  Barely Knew the Other's shirt was similarly heart-stopping.  The shirt, whose color I can no longer point to, would not, try as I might, be ignored; plowed with rows of ruffles down front, it waved at you from his jacket in the wind.  His "style" hearkened from a different age, one adopted by happenstance from the Jimmy Hendrix era.
During this season, dressing preppy was popular with my peers, even the ones whose names were James, Baldwin, and Emerson but were unread.  So hard legs and soft wore pink shirts, argyle everything, and left the ruffles to Prince.
When Barely Knew the Other approached me, he smiled a smile as warm and inviting as a jacuzzi.  My shallow soul now flooded, whatever naughty imaginings once entertained about his appearance swirled and were drowned by the sincerity of those chunky white teeth.
"It was deep how he seemed to use every corner of his throat to speak.  Green bay trees awoke and spread their arms around me when he spoke; the Serengeti, with a golden sun stinging on the lip of the horizon, quickened; and the tails of large beasts swatted at flies.  That was his voice."
His words searched me with questions desperate to diminish his strangeness.  "Yes," I exclaimed.  "Now, I remember.  From English 101."
What he did next I would carry with me forever.  He gave me his umbrella.
After a failed rebuke of the umbrella.  Silence.  Humbled.  Standing still.  Lady-Liberty-still in a puddle of water, to avoid trembling like Miss America and letting his crown slide from my head.  Yeah, it was like that.  His dusty ass made me feel like a queen.
With the depth of the African's kindness "above my head" and yet in my heart, I entered the store, gathered an assortment of gourmet candies, and mailed the white box … to Crush … in Cleveland.  In the shape of candy hearts, milk chocolates, and coconut jelly beans, when my token of love arrived, as if the box were a tiny white casket, Crush did not call.  I called 2-1-6.  It was our way.
Just so happens when my 6-1-4 came through, he was among friends more beloved than I and, within the long space he took to straggle to the phone when long distance was a luxury I couldn't afford, I overheard him say, "She's trying to make me like her."  I later learned that Crush's boys "crushed that candy."  Rated it "Good."  Tore through that box like kids on Christmas.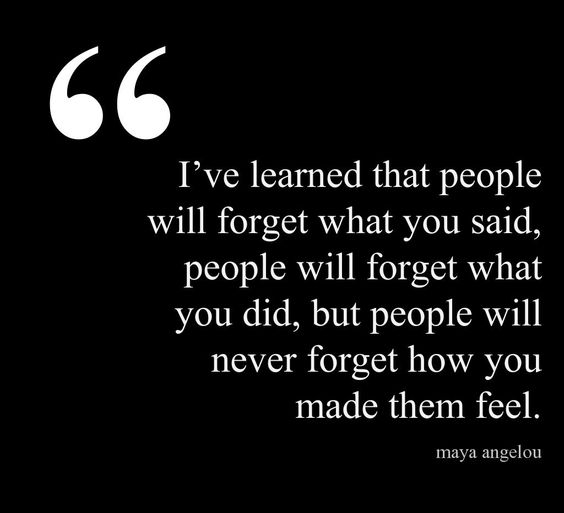 Crush, who always loved cars more than he could ever like me, is now a mechanic.  Barely Knew the Other, except for his act of kindness, remains barely known by me:  no good deed goes unpunished.
Too many times I have grumbled, "No good deed goes unpunished," when I have grown weary in well-doing or, these days, weary in trying to make my boss "like" me.  While I declare and decree as consistent as religion and as loud as church bells that I shall be a world-renown novelist (the emotion of whose yarns wield the power to enrapt and cling to you like grandma's hand-knit sweater—or an act of kindness), what I now know is that becoming famous is easy.
Fame is as easy as casting a dark shadow of cruelty over a person or showering baby-soft kindness on them.  Neither cruelty nor kindness is ever in vain.  All their days, the souls you encounter will remember you for one or the other.
***
Who is famous because he made your heart like candy to crush or crowned your head with an umbrella-ella-ella?