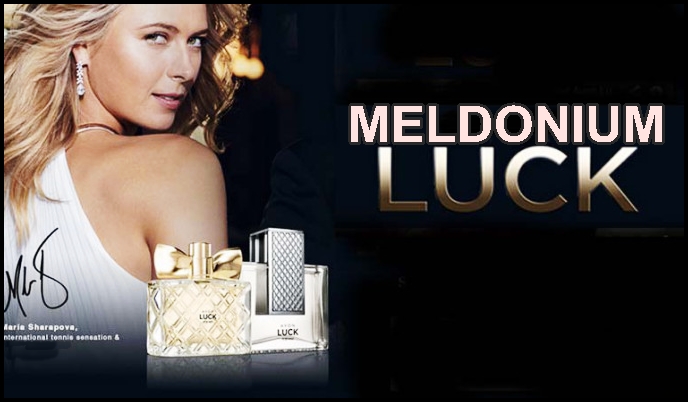 Can you hear the crickets?  People are speechless.  Even the media.
All of that running!  Racket swinging!  Hitting 80 mile-per-hour balls at the enemy's vulnerable torso!  Who knew Maria Sharapova had a heart condition?  Maria Sharapova is a miracle!  Common people with heart conditions would surely have swooned in the sweltering heat and succumbed from exertion from the extreme effort it takes to be a big-shot tennis champion.
When Maria Sharapova so bravely announced that she has been prisoner to a medication used for chest pain and heart conditions for ten whole years, fans gasped at how this woman has defied the odds.  She has surpassed all the debilitating limitations of heart disease and has selflessly given hope to all the breathless sufferers of heart ailments they know.
Maria Sharapova plays tennis with heart-stopping abandon.  What courage it must have taken over those ten years, burdened with so serious a problem, to pull off a win at the US Open in 2006, Australian Open in 2008, and French Open in 2012 and 2014…with hardly any muscle mass.
It's…as if…she…never even…had a heart condition at all….
If you haven't heard, Meldonium, the medication Sharapova has been "prescribed," is now a banned substance by the World Anti-Doping Agency (WADA) due to one especially sweet side effect.  Performance enhancement.  Hmmm, wonder if WADA, Serena, Venus, Kim Clijsters, Simona Halep and a few others would like to exchange some runner-up trophies for the real thing?
Somewhere Marion Jones (sitting on a softer, more atrophied ass) is snickering into her (now) decaf-coffee cup.
"Yeah, what we do takes heart.  And at least one ball," bragged Lance Armstrong.  "But what about that Super-Girl Human Dolphin with the Martian head, thin hair, receding hairline?  Katie Ledecky.  Have they discovered the 'heart medication' Katie's taking yet?  Pretty sure a recall's forthcoming."
The only heart condition today's twisted sports enthusiasts have is an enthusiasm for cheating.  What about the outrage, you ask?  Not to worry.  The humiliation of those who would flatten footballs is hypocritically and laughably momentary.  The shame of those who confuse cheating with winning is rarely scorching hot.  It's a fleeting burn.
For, if you're "angel-faced" or "fashionable" enough, anything is forgivable.  It's like the deceit never happened.  Not only that, corrupt champions are only on occasion forced to relinquish their spoils:  the big lotto checks, the shiny cups, the fancy neck and finger jewelry.
Sharapova, who is pleading ignorant, may escape a 1-4 year suspension if she can convince the International Tennis Federation of her "cluelessness."  Shockingly, sixty or seventy other athletes have also failed the Meldonium test, likely because nothing makes a fraud's heart grow fonder or pump harder than the prospect of gaining an edge no matter how foul.  To hold the trophy overhead that the runner-up has rightfully earned (assuming they're not dopes too) is like an injection of Human Growth Hormone to noodles for arms.  A shot of dopamine to a melancholy brain.
Because 'favor ain't fair' as any rich black pastor is too quick to shout down at you from his purple and gold pulpit, you need NOT be No. 1 in the Kingdom of God or America to be the top-paid baller babe in the Nike universe.  In South Africa, they actually prefer that you NOT be black OR fast to compete in the Olympics—you ain't even got to have no legs!!!  So, what blessed assurance it must have been for Maria Sharapova to know that her sole requirement was to beat back a few foes ever so often, you know, whenever the drugs kicked in.