This is The Komprehensive List of baby names
for
Kim Kardashian and Kanye West's klothespony-to-be.
(Krisses and Khalifas are exkluded, of kourse!)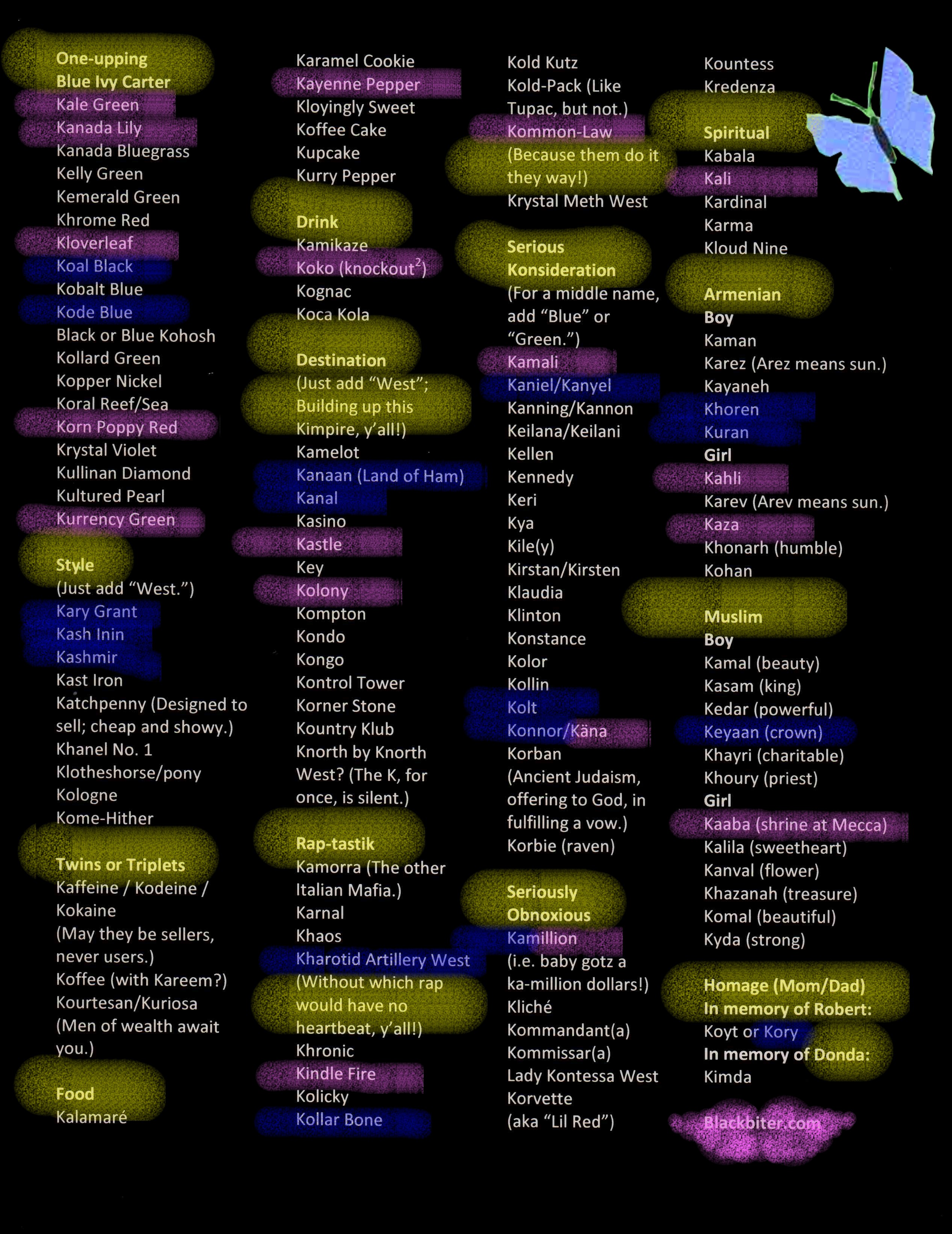 Blackbiter.com's favorite boy names are highlighted in blue.
Favorite girl names are highlighted in pink.
Terms of Service Agreement: If the entity known as "Kimye" finds that a time-saving service has been rendered, the couple may at any time use the Blackbiter.com contact page to forward a check in the amount of $100,000 "Kurrency Green" US dollars for said service.
Enjoy!
Do you have a favorite name from the list?